Maintaining consistent product quality and thereby improving customer satisfaction is the core objective of Qatar Steel. 'Quality' at Qatar Steel includes several important elements i.e.to meet the customer requirements; to deliver defect-free products; and to provide timely customer service.
We achieve and maintain quality of the products via two broad strategies:
Use Of Only High-Quality Raw Materials As Input For Our Operations.
Implementation Of Rigorous Quality And Process Control Systems
All products, including reinforcing bars, are manufactured from selected raw materials with defined chemical compositions pre-tested for quality at different stages of the production cycle. We have long-term contracts with our suppliers for key raw materials that allow uninterrupted operations in our manufacturing facilities. Inspection and testing of samples are conducted throughout the manufacturing process to ensure compliance with quality standards and customer requirements.
Qatar Steel also uses sophisticated quality-control laboratories to ensure delivery of high-quality products. Our labs are ISO 17025:2017 accredited, and are equipped with modern computerized testing and analytical instruments, including chemical testing analyzers and mechanical testing machines.
Maintaining Product Quality through Certifications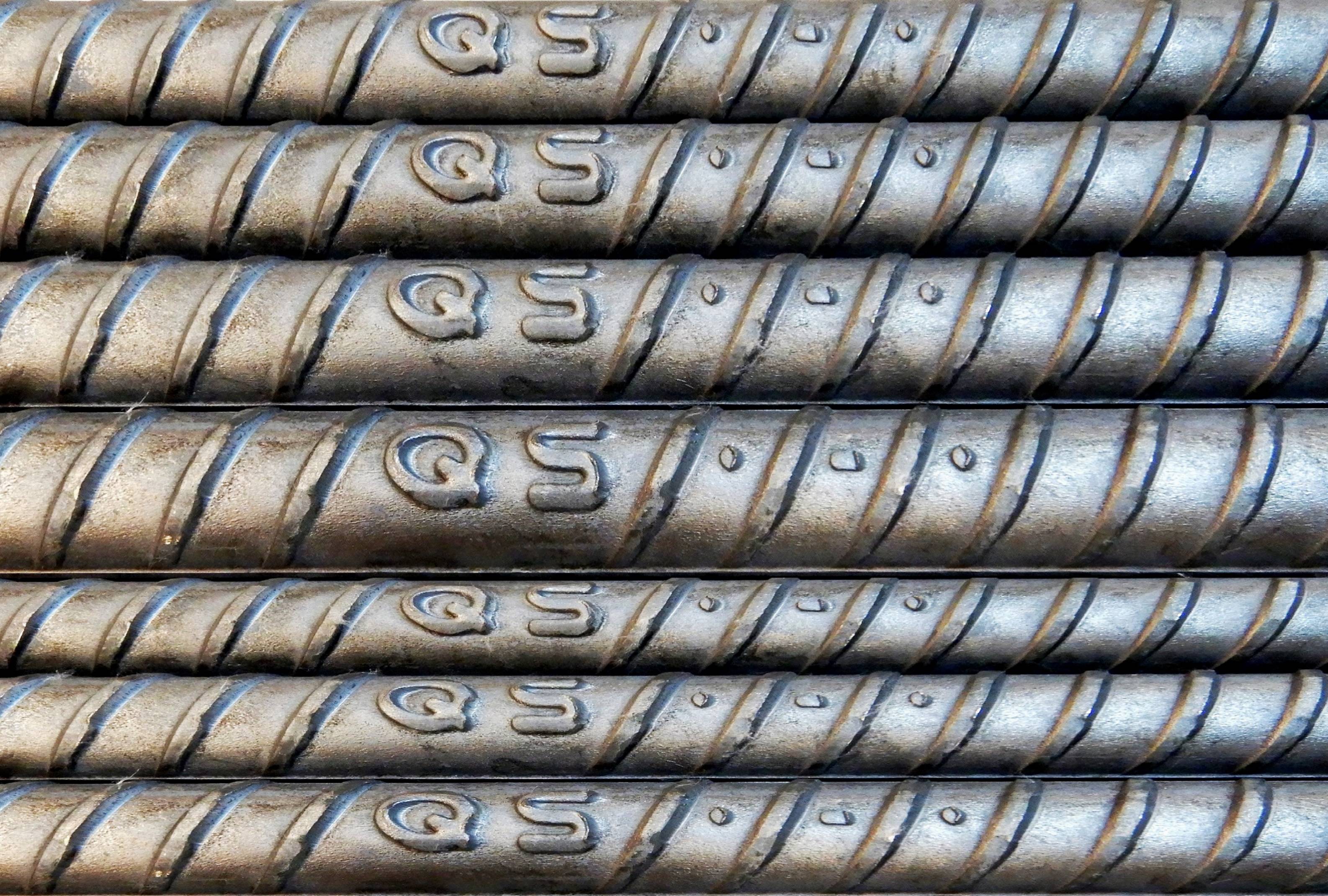 Use of stringent quality-control systems qualifies Qatar Steel for several international management systems and certifications, listed below.
Management System / Certification
Description
BS EN ISO 9001:2015
Quality Management
System
One of the world's most respected quality frameworks, implemented at Qatar Steel in order to effectively manage and meet customers' requirements and achieve improved customer satisfaction, staff motivation, and continual improvements. Qatar Steel has maintained its quality certification since 1995.
UK CARES Quality and Operations Assessment Schedule
The CARES Quality and Operations Assessment Schedule is centered around the essential elements of the Quality Management System, and additionally incorporates requirements for process control and product testing agreed upon by all relevant sectors of industry. The Schedule consists of the application of three main elements of CARES Product Certification:

The manufacturers' management system as defined by BS EN ISO 9001.
Full requirements of the relevant product standards.
Control of the manufacturing process to produce a consistent level of compliance.

Qatar Steel has maintained compliance with the CARES Quality and Operations Assessment Schedule since 2006.

ISO/IEC 17025: 2005 Laboratory Accreditation
This certification was attained in 2014. It specifies the general requirements for competence in carrying out tests and/or calibrations, including sampling. The accreditation covers testing and calibration performed using standard methods, non-standard methods, and laboratory-developed methods, and is designed for the development of laboratory management systems for quality, administrative, and technical operations.

Quality Assurance Laboratory of Qatar Steel is accredited by TURKAK (Turkish Accreditation Institution, Turkey) in accordance with ISO/IEC 17025:2017 for Chemical and Mechanical testing. TURKAK is a signatory to the European co-operation for Accreditation and International Laboratory Accreditation Cooperation (ILAC). This accreditation enables QS to further maintain our reputation as a company that follows the highest standards in product quality in comparison to peer companies.

UK CARES Product Certification
CARES Product Certification was developed to meet the needs of customers using steel products for the reinforcement of concrete. CARES has acquired extensive experience in designing and operating certification schemes that cater to the reinforced concrete industry.
Saudi Standards, Metrology and Quality Organization (SASO)
By attaining this certificate, Qatar Steel has ensured that its products meet SASO standards and can be exported to the Saudi market.
KUCAS certificate
Qatar Steel holds product certification from Kuwaiti Public Authority for Industry which enables the product to be exported in Kuwait market and ensures the quality of product meets the standard requirements
Qatar Quality Mark
In 2020, Qatar Steel successfully received the "QATAR QUALITY MARK" license from Qatar General Organization for Standardization, Quality & Conformity Department, for production of Reinforcing Steel Bars conforming to QS BS 4449:2005, Grade B500B, for the sizes 8mm to 40mm. Qatar Steel is the first integrated steel plant and large-scale organization in Qatar that has fulfilled the criteria for obtaining "QATAR QUALITY MARK" license.
Qatar Steel products do not cause adverse health effects under normal conditions of use and the composition of the steel does not change during use. No risks to the environment and living organisms are known to result from the mechanical destruction of the steel product itself. The detailed MSDS of Qatar Steel products can be provided during the shipment of the product based on the customer's requirements.