Qatar Steel's Occupational Health Centre (OHC) has three main domains: Primary Health Care, Occupational Health Services, and Emergency Medicine. The Centre aims to maintain and improve employees' health and well-being through pre-employment medical exams, periodic medical exams, and special exams for employees exposed to hazards. As part of the company's focus on preventative medicine, clinics also provided individual consultations for employees and conduct a variety of health awareness campaigns such as breast cancer awareness and diabetes check.
In 2019, the new Medical Center construction was completed and is ready and equipped to be commissioned after the MOPH Certificate for occupancy. This facility is now equipped with state of art emergency care equipment, which can cater to provide immediate care during medical emergencies. Within the Medical Center, a separate Pharmacy facility has been prepared for dispensing of prescription drugs, which will be functional after the MOPH final approval.
All Medical records have been digitalized through dedicated Electronic Medical Records (EMR) Software. This not only enables patients with limited access to view individual records, but also allows them to submit leave and work restriction documents online. Submission can be done remotely and physician approval status can be tracked.
A total of 7052 Qatar Steel Employees and 915 of contractor employees were consulted in primary and urgent care facilities at Qatar Steel Medical Services during 2019, consequently, minimizing man-hours away from work.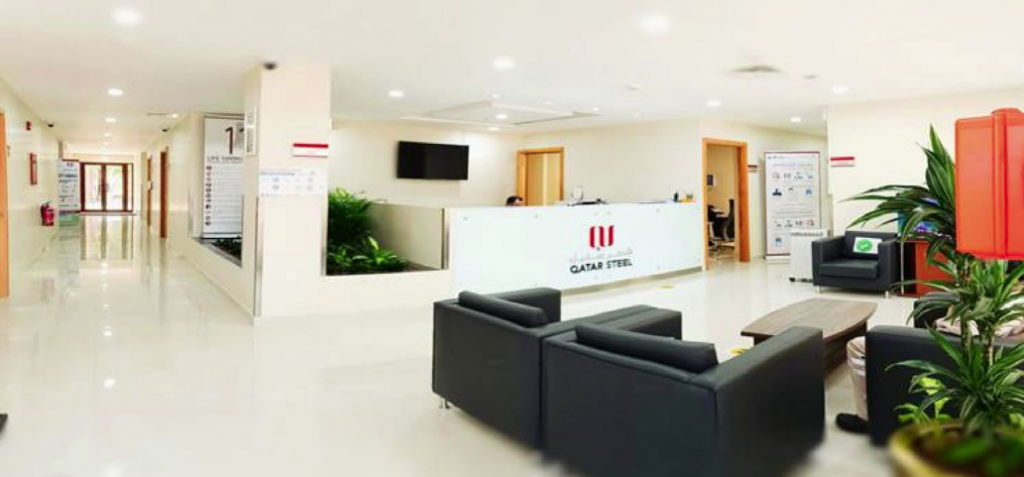 Health promotion
For High Blood Pressure employees- Medical Services calling them periodically to check up their blood
pressure & asked them to monitor it regularly at least once a month (Self-monitoring Health Card).
For Office Employees- Medical Services distributing one leaflets for Computer Vision Syndrome & Its
Preventive steps.
 Moreover: many Healthy initiatives were taken in the last year to increase awareness about employees'
own health.
 Cardiac Healthy Food in canteen on the occasion of world heart day.
 Health Campaign for Thyroid.
 Ergonomic sessions for office employees, providing digital sphygmomanometer (Blood Pressure measuring
devices) to those who have uncontrolled blood pressure.
Providing digital Glucometer (Blood Sugar measuring devices) to those who having uncontrolled blood
sugar level.
 S. Vitamin B12 & S. Vitamin D3 level checkup.
 Various health tips & awareness material circulated through email as well as through Medical Services
Portal on monthly basis to all.
One System Generated email regarding one's PME observation & recommendation.
 As a newer Initiative- on the occasion of World Heart Day 2019 campaign- Serum Homocysteine level (one
of major risk factor for Heart Disease) for Specific group of employees.
Periodic Medical Examination (PME)
As a participant with Ministry of Public Health (MOPH), Qatar initiative to fight the seasonal flu, an In-house Flu vaccination camp was organized in collaboration with communicable Disease center (CDC) Qatar, to facilitate all Qatar Steel employees to be vaccinated against Influenza.
Achieved > than 100% of the targeted Periodic Medical Examination – Total 1743 employees were screened during the periodic medical examinations with an objective to examine all Qatar Steel employees during 2019. The target for PME was 918 in 2019, thereby exceeding the target by more than 89%.
World Breast Cancer Awareness Day and World Diabetes Day were celebrated within Qatar Steel, during which expert speakers were invited to address all employees and contractors working within Qatar Steel premises on topics of Brest Cancer and Diabetes.
First Aiders training was re-evaluated, Designated First Aiders are now trained in line with Qatar Steel First Aid procedure, Essential skills testing, updated subject material and internationally recognized certification.
| Safety Performance | 2016 | 2017 | 2018 | 2019 |
| --- | --- | --- | --- | --- |
| Employee Occupational Illnesses | 2 | 16 | 1. | 0 |
| Health Screening (completed vs planned) (%) | 106 | 129 | 115 | 187 |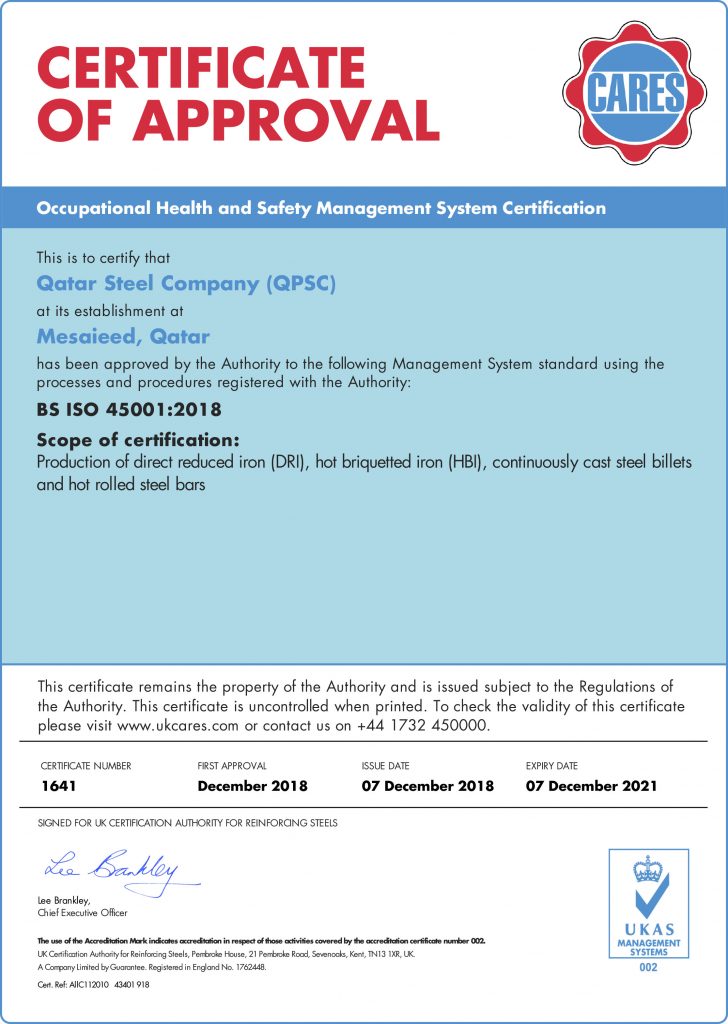 Spotlight: Qatar Steel Celebrates Occupational Health and Safety Day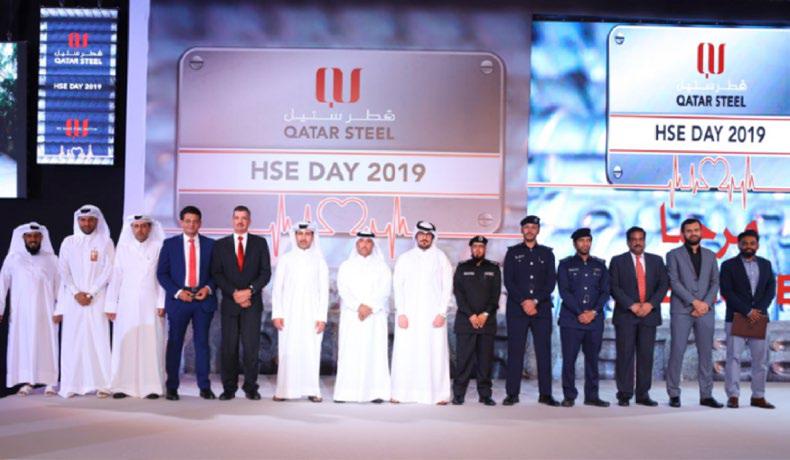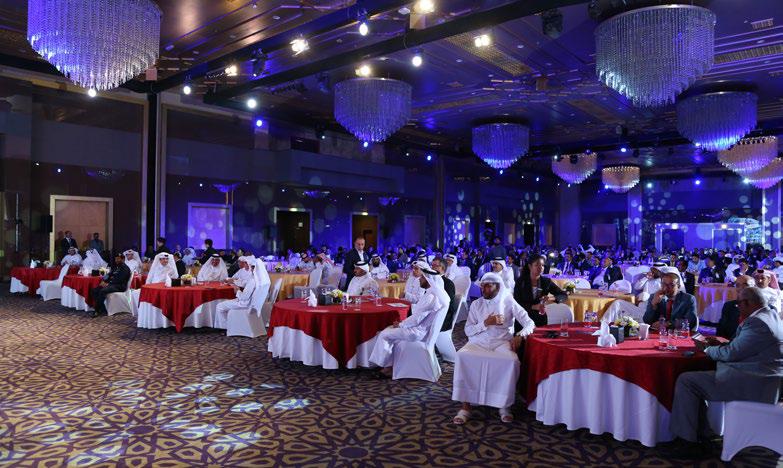 Qatar Steel celebrated the Occupational Health and Safety Day as an occasion marking the Company's tradition of emphasizing its corporate social responsibility and its full awareness of the importance of maintaining health, safety and the environment (HSE).
Present during the ceremony were Qatar Steel Managing Director & General Manager Eng. Mohammed bin Nasser Al-Hajri, Division Managers, Departmental Managers and employees. The event included several awareness presentations by the Qatar Steel's Health, Safety & Environment Department.
On the occasion, Eng. Mohammed bin Nasser Al-Hajri, Qatar Steel Managing Director & General Manager, stated as a member of the World Steel Association, Qatar Steel pays paramount attention to this occasion with a view to emphasizing its commitment to ensure a safe accident-free work environment and foster efforts aimed at raising HSE standards in order to protect the lives of all Qatar Steel staff.
Al-Hajri stressed the high significance of the occupational health and safety's role in the society and its impact on the industry, human progress, the protection of people being the most important element of economy, property and the natural and the industrial resources.
"Qatar Steel has embarked on a journey to foster a safer working environment for its employees and contractors" said Eng. Mohammed Al-Hajri, "To this end, the Company has been applying the highest safety standards, which are known to be one of the best in steel industry in comparison with the like industry."
"A safety entrenched culture is crucial if we want to sustain our HSE performance for years to come. The common definition of culture is: Our commitment to follow and apply HSE procedures at all times and in all circumstances", he added.
In the conclusion of the event, Managing Director & General Manager honored several departments with excellent performance in maintaining the best HSE practices at workplace. He also thanked all Qatar Steel's staff for their sustained efforts to enhance the success and progress of the Company one year after another.