Qatar Steel participated in the thirteenth edition of annual career fair at Qatar University, organized by the Center for Professional Development at the University, held on February 18-21, 2019. It was inaugurated by H.E. Dr. Hassan bin Rashid Al Durham – President of Qatar University.
The participation in the Career Fair is intended to providing promising job opportunities for the pool of Qatari nationals, develop them and prepare them for leadership positions in the company. It also aims to encourage the national graduates and young professionals to join the iron and steel sector.
In line with Qatar National Vision 2030 that constitutes a beacon that guides economic, social, human and environmental development of the country in the coming decade, Qatar Steel is proactive to continuously invest in human capital and to guide the younger generation on their career path.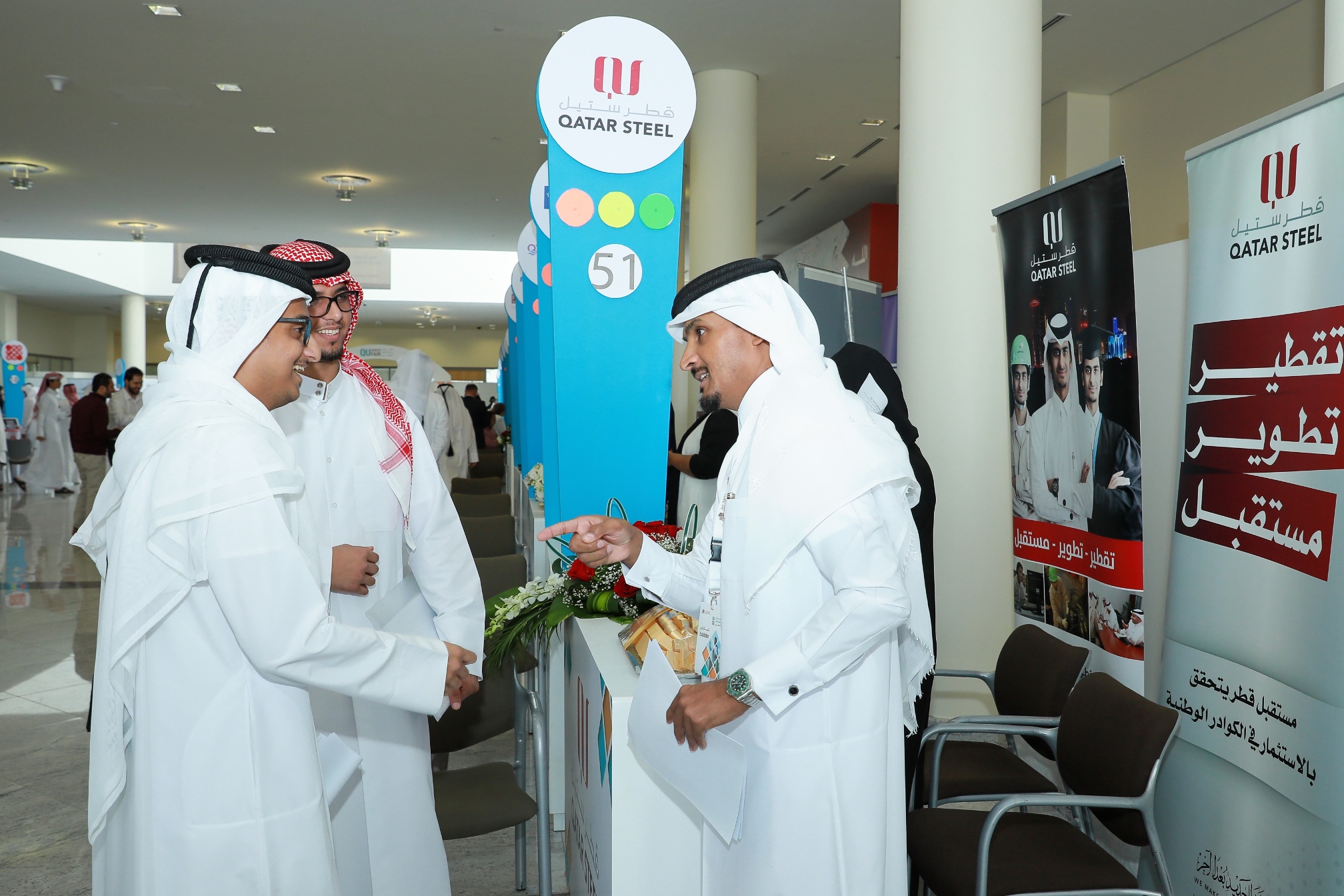 Mr. Mohammed Saleh Al Mahdi, Administration Division Manager, said: "Qatar Steel is one of the leading companies that pays great attention to develop stable and sustainable work place culture and participates annually in Career Fair to get the talents."
"Qatar Steel is a large and constantly expanding company, which requires regular reinforcement of its staff and refinements in their capabilities, and young Qatari nationals to adapt to the new leadership role in various technical and administrative disciplines to ensure constant improvements. "
"Qatar Steel offers a varieties of training and development programs for employees and provides them with suitable opportunities to prepare them technically and individually.
Qatar Steel's participation in the Qatar Career Fair comes as part of its commitment to the Qatarization Plan, which is in line with QNV 2030's vision and is striving to develop its creative and talented workforce to work in different challenging positions and roles."