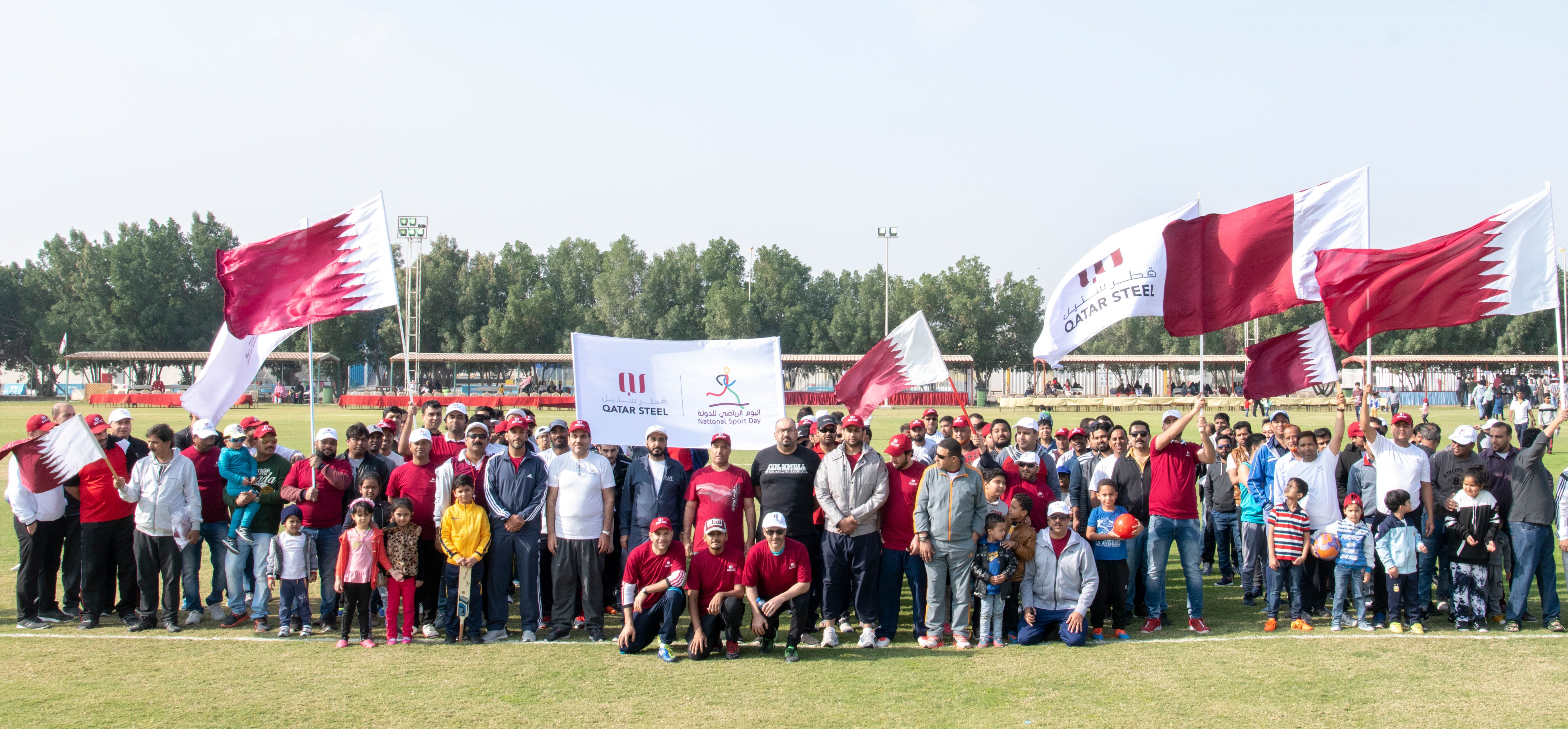 Consistent with efforts to promote the benefits of an active healthy lifestyle, Qatar Steel participated in the celebration of National Sports Day.
In the presence of the Managing Director and General Manager Eng. Mohammed bin Nasser Al Hajri, Division and Departments managers and a large number of employees, a series of sport activities were planned and executed. Qatar Steel organized fitness activities and fun sport including march past, slow jogging, race, tug-off-war, and playing team games like, football, cricket and basketball. An abundant enthusiasm was noticed among the employees.
In the course of the event, Eng. Mohammed Bin Nasser Al Hajri thanked His Highness Sheikh Tamim Bin Hamad Al Thani, Emir of the State of Qatar, for his generous initiative to dedicate one day for sport activities and raising the interest among the people who are the true wealth of the country. Healthy people reflects a healthy nation and a healthy nation is always a wealthy nation. Therefore, it is necessary to put emphasis on sports.
He also added that this initiative has proved successful every year, and emphasized that a healthy and wealthy nation is always successful in accommodating every ups and downs of the economy and hence it is necessary to put emphasis on sports. Incorporating sport into our daily lives is so important because it helps us to stay active in our life and in the workplace as well. It connects us with other sport lovers across the world. Qatar today has become a regional hub for sport and believes that human health is a priority for the state.
In the end, Al Hajri thanked all the participants who participated in sports activities, stressing the importance of healthy lifestyle and explaining that sport is an essential element of our life because it generates a positive impact on society.