Qatar Steel participated in the 12th Qatar University Career Fair organized by QU Career Services Center (CSC) on March 5-8. The event was inaugurated by HE Dr. Issa Bin Saad Al Jafali Al Nuaimi, Minister of Administrative Development, Labor and Social Affairs. The event aimed at providing high school and university students with the opportunities to meet and interact with the prospective employers to know more on employment opportunities, training and sponsorship opportunities.
In the context of Qatar National Vision 2030 to devote continuously in the development of human capital and guiding the younger generation to be aware and explore different career opportunities to take on the world's challenges, Qatar Steel maintained the tradition of participating in the event. The students had the opportunity to interact with Human Capital representatives of Qatar Steel and get an insight into the employment requirements and various training programs and internships that they can follow to develop their skills, abilities, and professional experience. The event featured over 75 information booths from government and private organizations.
With a vision to attract and guide Qatari talents to join the workforce in Government and Private Organizations, career fair proved successful as huge number of prospect attended the fair during these four days. This will surely add to identify right prospect to join Qatar Steel and contribute to Qatar's vision for sustainable development.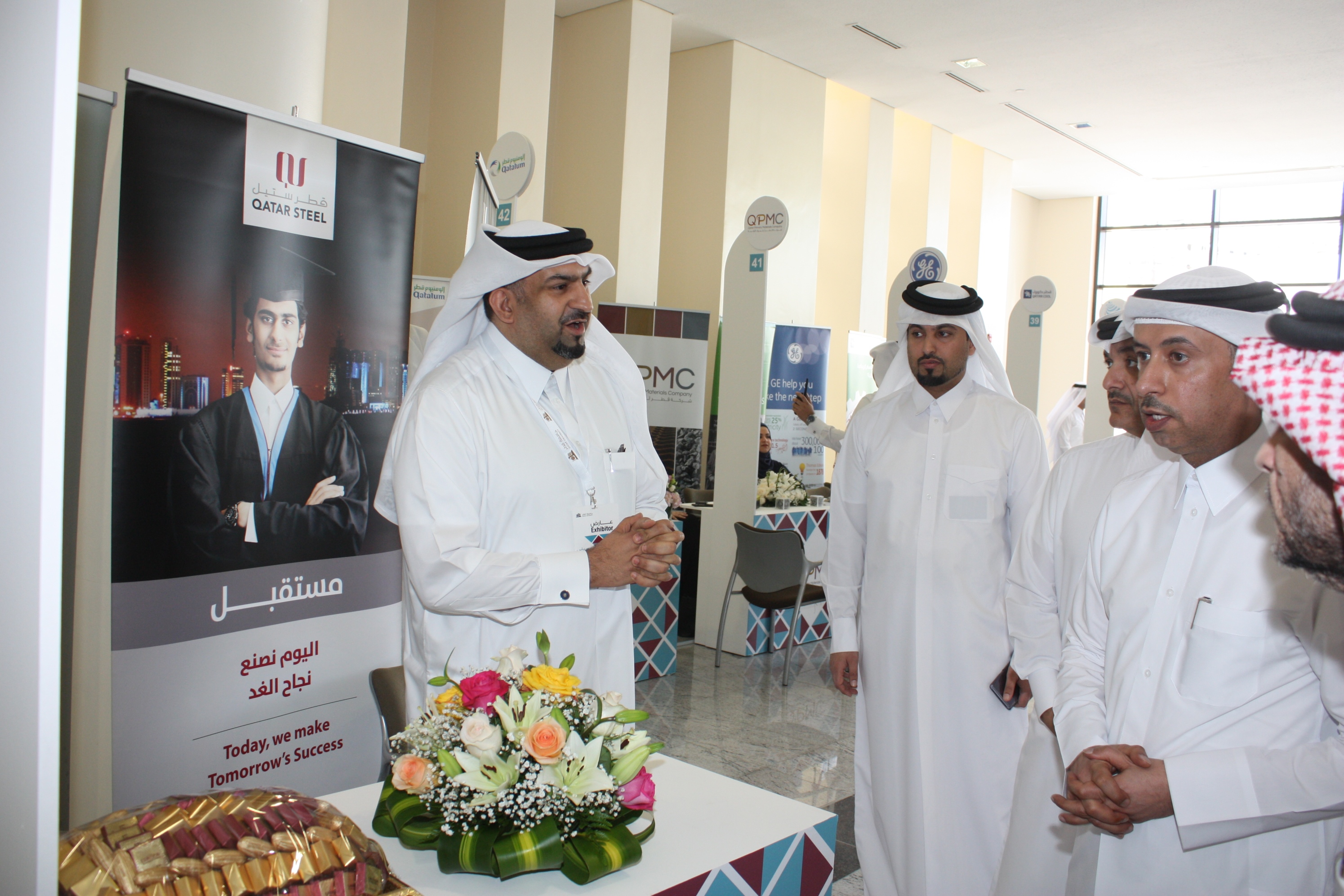 During the event, Mr. Mohammed Saleh Al Mahdi, Administration Division Manager, said, "Qatar Steel, one of the leading steel company in Middle East, shows keen interest in participating in the annual Career Fair at Qatar University to offer a number of opportunities to Qatari youths wishing to engage themselves in steel business".
He pointed out that the company offers the new employees a set of training programs necessary to develop their technical and functional skills, considering that work in the steel industry contributes a lot in the building the country and achieving its comprehensive vision.
The QU Career Fair aligns with QU's strategic goals to promote the spirit of entrepreneurship among students and to equip them with the necessary entrepreneurial skills to drive economic development and diversification in Qatar and impact on the country's sustainable development.