As part of its commitment to continue supporting community services and encouraging for philanthropic activities, Qatar Steel organized a blood donation campaign at Qatar Steel plant location (in Mesaieed Industrial City) in cooperation and coordination with the HMC Blood Transfusion Unit.
As part of Qatar Steel's Corporate Social Responsibility initiatives, which includes a wide range of health awareness programs and support to health organizations in the country, this annual campaign was organized to boast blood reserves in the country.
The employees from the various departments participated in this campaign, and showed their responsiveness and awareness towards the importance of blood donation and its impact on society.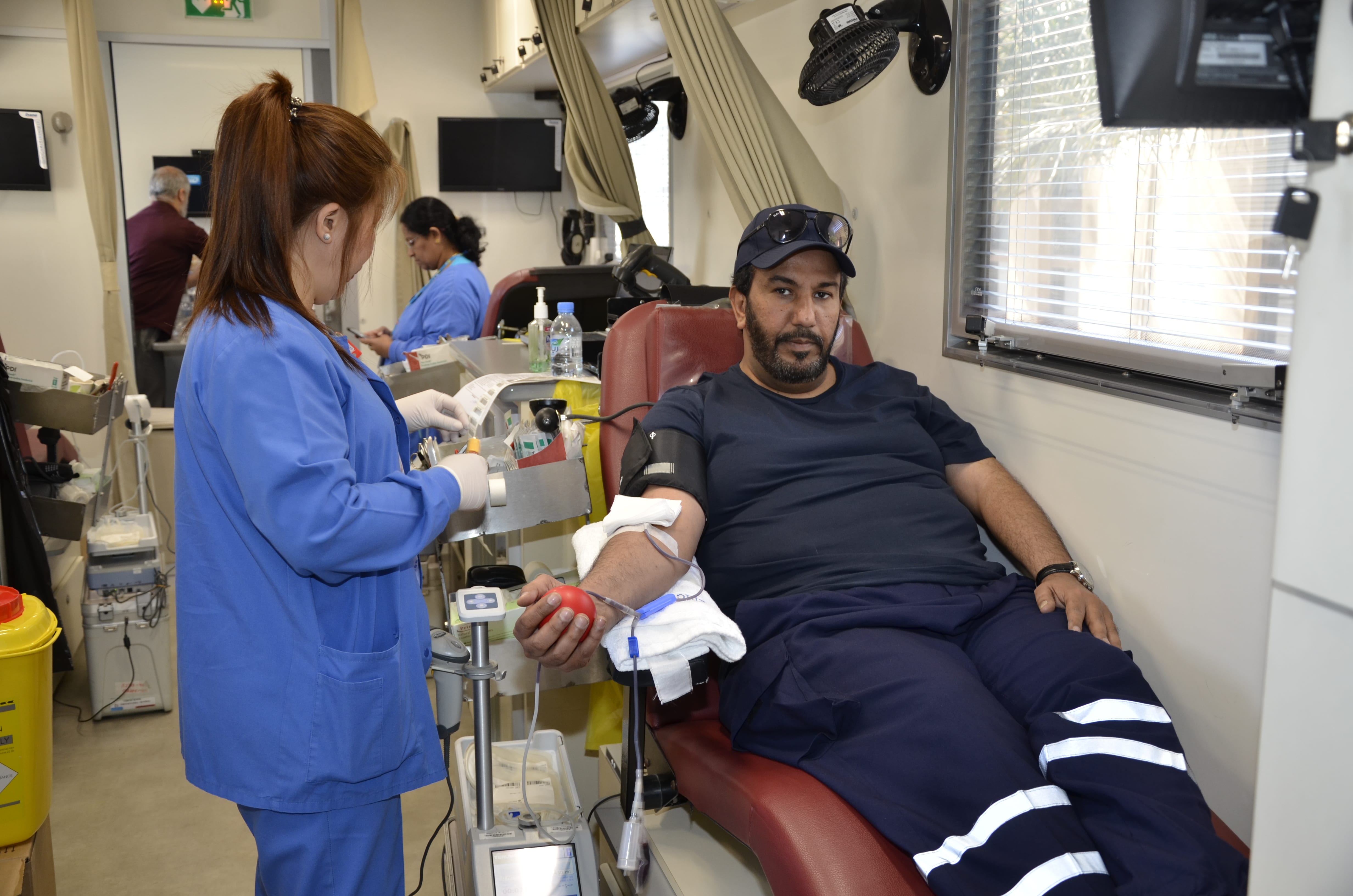 On this occasion, Mr. Mohammed Saleh Al-Mahdi, Administration Div. Manager, praised the campaign and level of participation by Qatar Steel employees and applauded the cooperation received from Hamad Medical Corporation and jointly fostering the humanitarian goals.
Al-Mahdi said that blood donation in the company comes from the culture that this activity seeks to save precious lives and eventually becomes a national duty that reflects in the concept of integrating the members of society for a sustainable development. We believe that it is the duty of all governmental and private institutions and apex bodies to participate in and support in this type of community activities as part of corporate CSR. The should ignite the fire of patriotism and allegiance, and disseminate the culture of returning values to the members of the society.
Qatar Steel has been organizing this event annually as an inspiring, rich and wonderful opportunity for their employees to show their support for the community and participating collectively. Such campaigns will contribute to instill and promote a culture of volunteerism by raising awareness for the importance of blood donation, and its role in saving the lives of patients and enhance the company's commitment to create a healthier life for the local community.