Qatar Steel Company, the first integrated steel plant in Middle East, hold its 34th forum of Quality Control Circle in Al Reem Club in Mesaieed. This is an important event on the company's calendar, and was attended by MD & GM, Division Managers and Department Managers, other than the employees of the company.
Commenting on the importance of the event, Eng. Mohammed Bin Nasser Al Hajri, Managing Director and General Manager of Qatar Steel, said: "This forum aims to encourage employees to innovate and contribute towards improving the working conditions, maintaining safety standards and attaining quality, while working to increase production. He continued saying that, 'Qatar Steel has been conducting the forum of Quality Control Circles for many years now and is aimed at excelling in operations and manufacturing techniques used. This activity was originally associated with the Japanese Kaizen management and techniques, which has been accepted all over the world as a very effective tool to improve the quality of work environment. It facilitates total involvement of employees aspiring them to evolve solution of the problems'.
Through the implementation of sustainable development, Eng. Mohammed Bin Nasser Al-Hajri said, "We intend to continue to take advantage of the best outputs from this forum by applying best practices and innovations that help us improve products and services that enhance customer satisfaction and reduce waste time.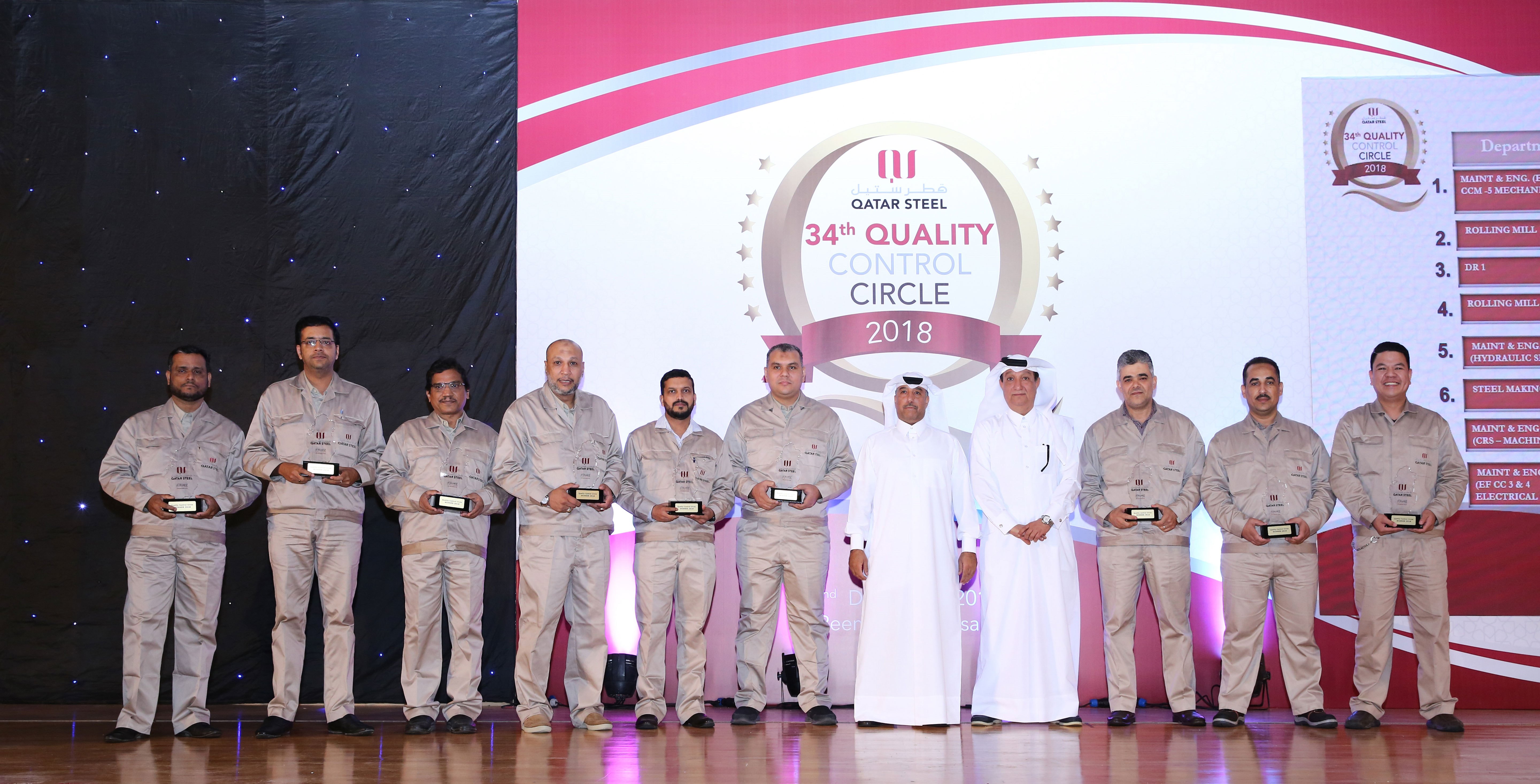 At the end, the Managing Director and General Manager, Eng. Mohammed Bin Nasser Al Hajri, congratulated all participants for their active participation in the 34th forum, praised for their better exchange of knowledge and committed continuously to the enhance performance of Qatar.