Qatar Steel Blog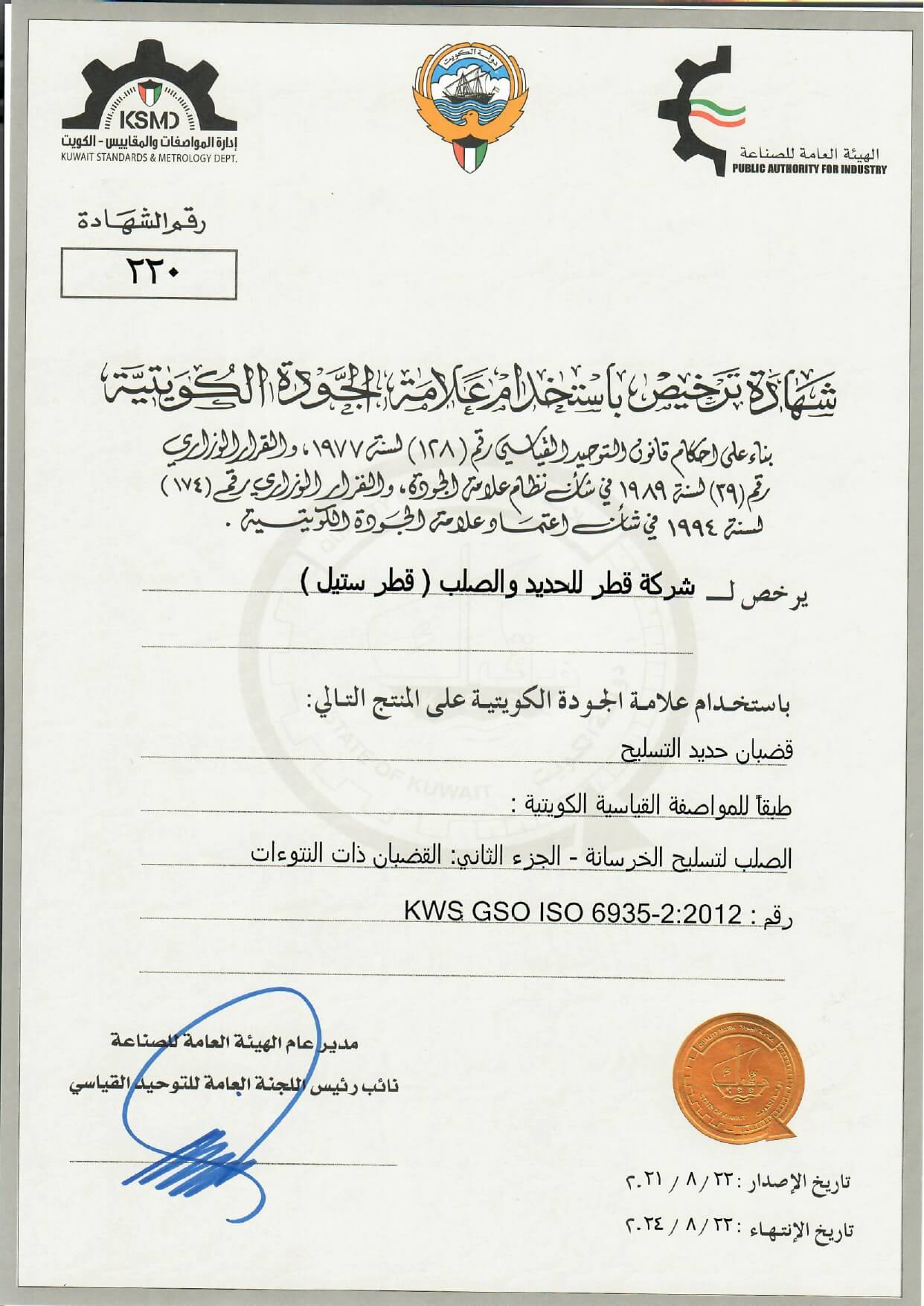 Quality Excellence
15 April 2022
Excel in quality has been the cornerstone for Qatar Steel.
Everything we do is built on a foundation of quality. In such a remarkable move, Qatar Steel has received the Quality mark license as per KWS GSO ISO 6935-2:2012 Grade B500B-R Standard issued by the Public Authority for Industry in Kuwait after the successful completion of virtual audit conducted by Certification Inspection Body (CIB) TUV Rheinland, Kuwait. This certificate ensures that QS rebar is meeting the specified standard requirements and enables Qatar Steel to export rebar to Kuwait market.
The Public Authority for Industry of the state of Kuwait (PAI) has implemented the Kuwait Conformity Assurance Scheme (KUCAS) as of June 17, 2006. The scheme is a set of procedures carried out by PAI to verify the conformity of specified products to technical regulations. Such regulations are applicable to imported and domestic products in Kuwait in accordance with the scheme. The program is implemented for specified regulated products to verify the compliance of products placed in the Kuwaiti market with the applicable standards and technical regulations.