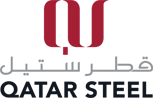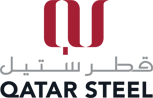 Waste Management & Recycling
At Qatar Steel, we believe that waste is a resource that can be harnessed with the appropriate technologies and coordination. We diligently investigate ways of reusing and recycling waste, whenever and wherever possible, in order to minimise the amount of waste required for disposal.
Our current efforts include work to reduce operational waste, such as steel scrap, EAF slag, and various operational by-products.Steel scrap and EAF slag remain the most significant solid waste generated by our activities. Dust is another by-product of our operations, one that has a serious impact on the environment and on the health of people located near our plants.
60% increase in waste recycled between 2013 and 2014
Operational Waste Generated and Disposed of
2011
2012
2013
2014
total waste generated (mt)
586,644
607,079
545,620
825,324
Operational waste generated and disposed of (mt)
261,816
281,342
298,423
458,895
Operational waste generated and sold to third parties as by-products for reuse or recycling (mt)
324,828
325,737
247,197
394,645
% of waste generated and sold as by-product
55%
54%
45%
48%
In 2014, Qatar Steel's total waste reached 825,324 mt, of which 48% was recycled or resold as by-products. total waste recycled increased by 60%,reaching 394,645 mt, compared to 247,197 mt in 2013.
Dust Management
Over the past 25 years, the use of new technology has significantly reduced the amount of dust generated by typical steel plants. Staying up to date with such technology requires significant capital expenditure, and each year we set aside large sums of money for this purpose, with positive results; in 2014 we implemented several programmes to reduce and then reuse the dust generated from our operations. In addition to these improvements, initialisation of the EAF5plant and mothballing of the older EAF1 and EAF2 plants has allowed Qatar Steel to further reduce dust generation, resulting in operations that are largely dust-free.
Dust Management at Qatar Steel
We acknowledge that dust is an inevitable by-product of our operations, and that dust has significant negative environmental and health impacts. Qatar Steel has therefore implemented several projects in 2014 to eliminate most of the dust generated from its operations, and has also worked to reuse or recycle any remaining dust generated. These initiatives include:
Installation of Dust Pit with Proper Enclosure at DDU-1 Hopper Bottom.The Oxide De-dusting Unit (DDU-2) collects oxide dust from the K_F04 A/B, K_F10, K_F11, K_F12 & K_F05 transferring chutes. The heavier dust particles become trapped in the bag filter and are then discharged from the hopper bottom, while the lighter air particles are vented to the atmosphere through the stack. Previously, there was no proper tool for collecting the oxide dust from the hopper bottom, resulting in dust spreading in this area. This project also required creation of a vehicle path allowing proper removal of the collected dust from this area. The oxide dust collection project was successfully implemented in September of 2014.
Installation of an Enclosure at Product Dust Collection Pit.Heavier dust collected in the product dust bin is emptied into the dust pit, which results in substantial amounts of dust flying through the air and polluting the general area. to eliminate this, a proper trapping enclosure has been installed at the product dust pit.
Recycling and Reuse Efforts
Qatar Steel works continually to find ways of reusing and recycling most of the waste generated by its operations. This is done both to further ensure maximisation of operational value and to increase the amount of waste by-products available for use by the company's other facilities.
100% of our steel scrap, which accounts for most of the by-product generated by our operations, is entirely utilised. This is done through collecting and classifying all steel scrap, storing it in designated areas, and finally using the scrap as raw material in our operations. Additionally, other waste generated from our operations is currently reused and/or recycled by selling it as by-products to third parties.
Safe Disposal and Reuse of Dust as Input in Qatar Steel Operations – Cold Briquetting Plant
Qatar Steel has awarded a contract to Korean company JEIL to supply and erect a cold briquetting plant. Upon completion, this project will further enhance Qatar Steel's waste recycling efforts. All iron-bearing by-product and waste (EAF dust, mill scale, DR slurry, DR dust, and iron oxide fine) will be briquetted and re-melted in the electric arc furnace. The expected benefits of this project are as follows:
140,000 tons of extra steel produced by recycling 200,000 tons of by-product annually.
Reduction in volume of raw material procurement.
Reduction in carbon footprint in line with QNV 2030.
Qatar Steel will be the first recycling facility in the GCC region.
600 X 60 meter space presently occupied by different by-products will be free.
Burden on export system and equipment will be reduced drastically.
Amount of EF dust generation will be reduced drastically.
Recycling will generate additional revenue compared to by-product sale and import of raw materials.
Initial facility erection and equipment performance tests have already been completed. Following a PGT (Performance Guarantee Test) planned for the end of June 2015, the briquetting plant will be in operation.
Recycling of Qatar Steel EAF Dust for Cement Clinker Production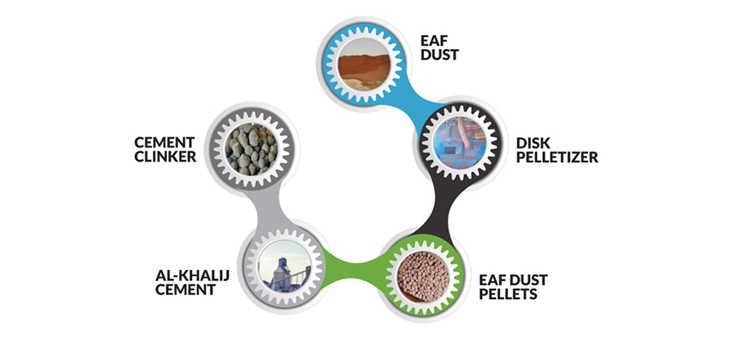 In its efforts to collaborate with other industries for better environmental management of waste, Qatar Steel initiated a project with a neighbouring cement producer, M/s Al Khalij Cement, to recycle Qatar Steel's EAF dust in clinker production.
In this project, EAF dust was pelletized for easy handling purposes and around 10Kg of pellet samples were sent to M/s Al Khalij Cement for laboratory scale trial. Trial production was successfully carried out, and the results were encouraging. Consequently around 50 T of EAF dust pellets were sent to M/s Al Khalij Cement Company for commercial scale production trial. These EAF dust pellets were charged to RAW MILL along with limestone, sand, bauxite, and partially iron ore to produce blend mix, which is a raw material for production of cement clinker.
As a result of the successful trial, Qatar Steel and M/s Al Khalij Cement will sign a long-term contract for Al Khalij to recycle all of Qatar Steel's EAF dust as a partial replacement of iron ore imported for clinker production.In the future it is expected that M/s Al-Khalij Cement would consume approximately 300 T/day of Qatar Steel's EAF dust for cement clinker production.
Effluents
Qatar Steel regularly assesses the quality of the effluents produced by its plants to ensure that they meet all regulatory requirements. This assessment includes regular monitoring of processed water and waste water quality parameters, effective chemical dosing, and treatment and testing prior to discharge.
Recycling of blow-down water is a key component of our waste water reclamation efforts. We have successfully implemented procedures for utilising blow-down water from our DR1 plant; this water is currently being used for various purposes at most of our operation sites. Similar procedures are being created to utilise blow-down water from DR2, and the balance quantities have already been considered under our new 'ZERO LIQUID DISCHARGE' project, which is expected to be implemented by the end of 2016.
56% increase in total recycled DRI blow-down water since 2013
Water Discharge
2011
2012
2013
2014
DR1 & DR2 processed water discharged to the sea (m3)
784,993
856,812
826,152
859,215
total recycled DRI blow-down water in slag area (m3)
—
8,665
71,898
112,078
Sewage water discharged (m3)
62,640
60,090
61,532
66,352(1)
In 2014, Qatar Steel's water discharged to the sea increased by 4%, inline with the company's production increase. However, our total amount of recycled DRI blow-down water in slag areas increased by 56%, reaching 112,078m3 at the end of 2014. Qatar Steel sewage water discharge has also increased by8% due to the removal of wastewater from EAF5 holding tanks, an additional line of production added in 2014.
Qatar Steel neutralises its chemical waste by adding caustic soda and processing at the MIC waste treatment facility. Our company has experienced no oil or chemical spills during the past six years, and we will continue to take all precautions to maintain that record.
Chemical waste generated and disposed of (litres)

In 2014,Qatar Steel utilised additional chemicals for its production quality changes for exports products. These chemicals have been used for billet etching. All such chemical waste is safely disposed of at the MIC waste treatment facility.