Qatar Steel received the Health, Safety and Environment (HSE) Excellence Award for 2018/2019 from the World Steel Association in recognition of the Company's performance to ongoing commitment to preservation of HSE in the plant.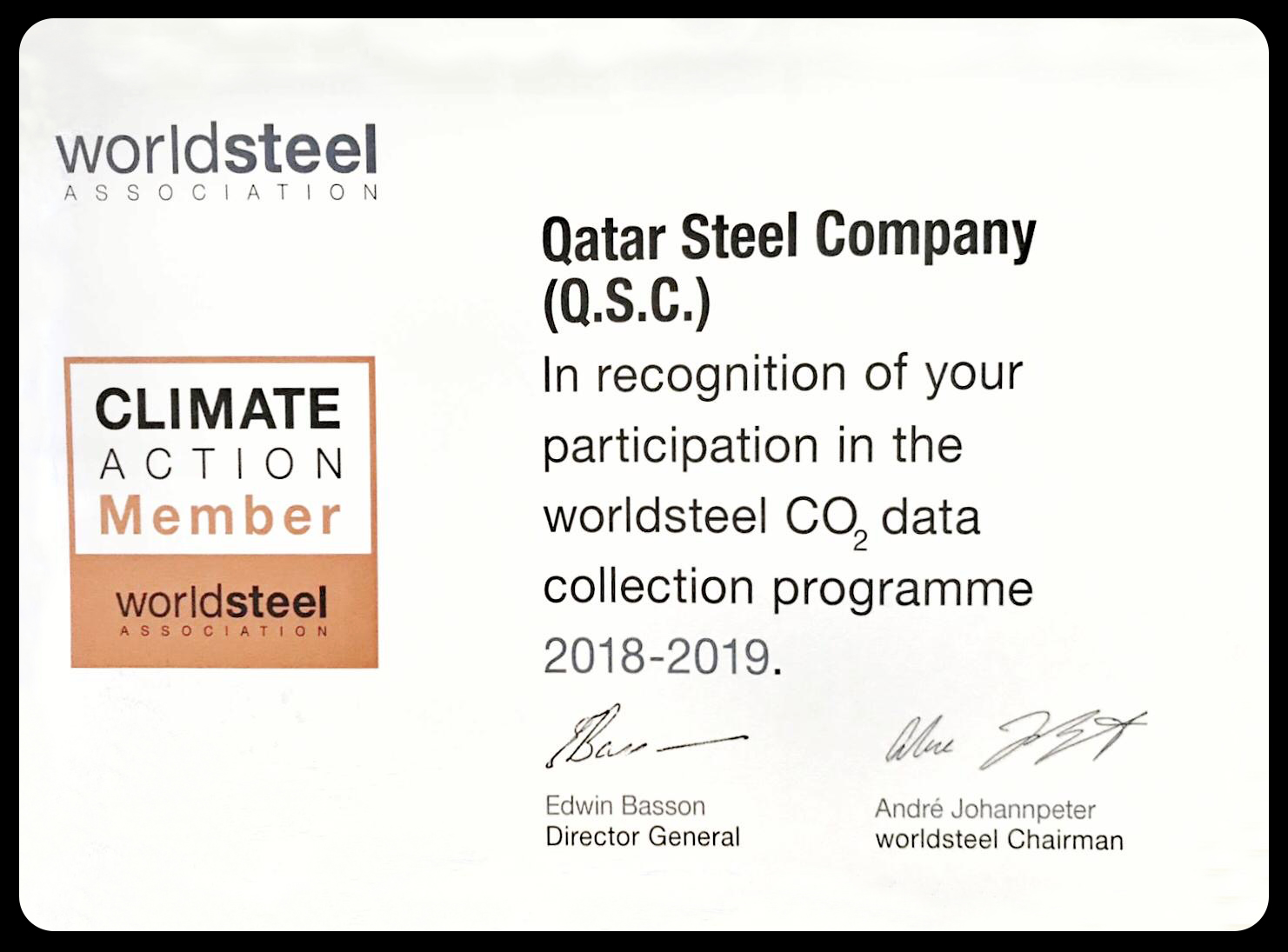 Eng. Mohammed bin Nasser Al Hajri, MD & CEO of Qatar Steel was pleased with the recognition that Qatar Steel received from the World Steel Association. He said, "Receiving this award reflects our efforts in applying and adopting the best practices in our operational processes, and our ongoing commitment to safe operation while preserving the environment and complying with the health and safety standards, making Qatar Steel more sustainable."
"Caring for employees and the environment is one of our values in Qatar Steel. Continued efforts to consolidate, select and integrate the best a practice in HSE protection are part of the work towards realising the Company's strategic objectives, which include rationalisation of consumption and reduction of carbon emissions", added Eng. Mohammed Al Hajri.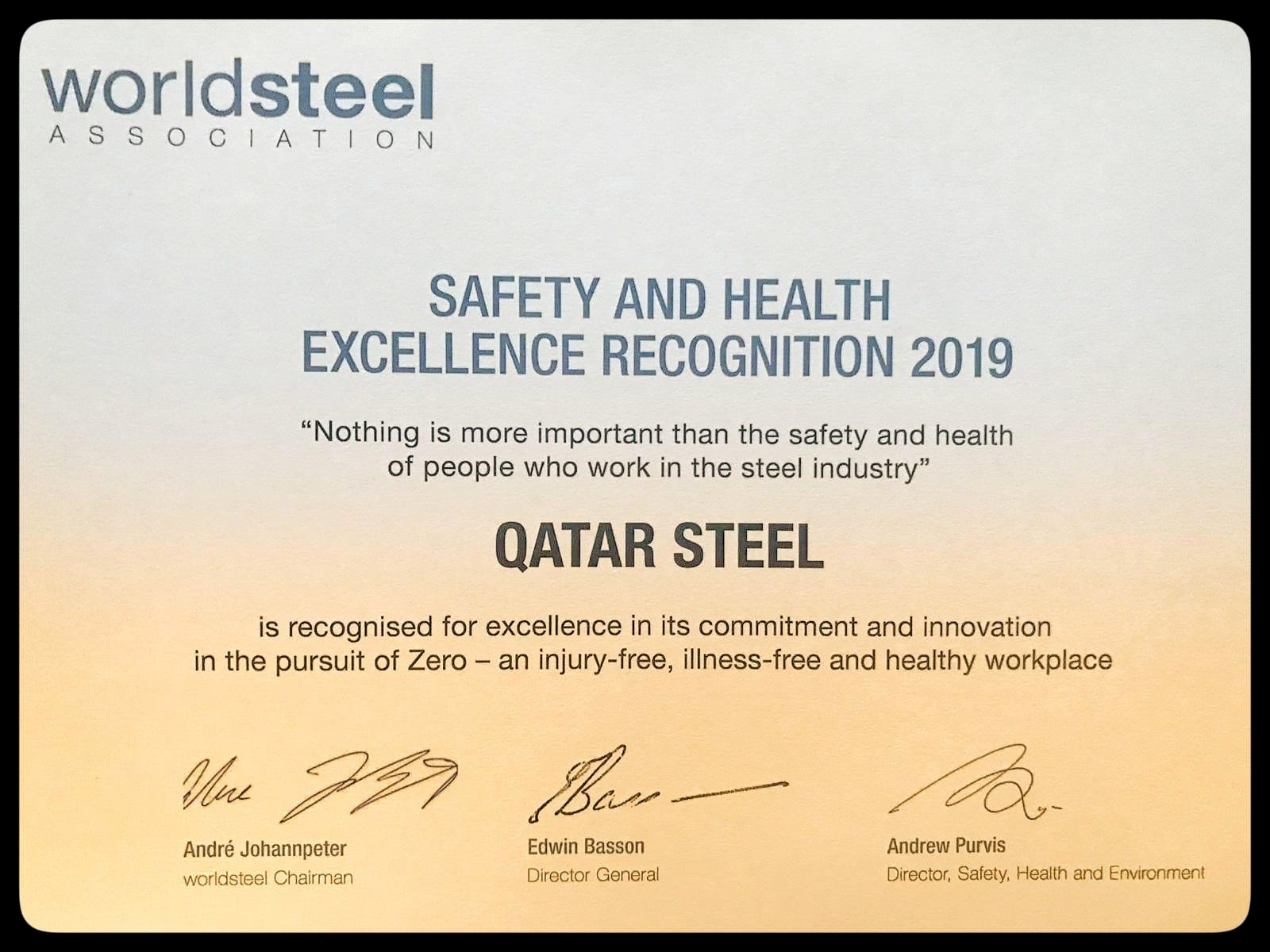 "The nomination of Qatar Steel for this award was based on several outstanding initiatives. The most important of which relates to the care for the human workforce, and adopting a policy of involving the workforce in taking the decisions related to health and safety, which has helped realised our vision that safety comes first", stated Qatar Steel MD & CEO.
Concluding his comments, Eng. Mohammed bin Nasser Al Hajri, MD & CEO of Qatar Steel, thanked all the staff of Qatar Steel for their ongoing hard, sincere and dedicated efforts to maintain the high reputation of the Company, which reflected in an optimal manner the true level of the employees in Qatar Steel.