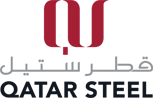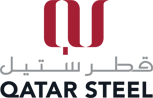 Our Sustainability Approach
Our planet is facing major environmental, economic, and social challenges. These challenges range from climate change and overuse of natural resources to poverty and changing lifestyle expectations. In line with Qatar's National Vision (QNV) 2030, Qatar Steel's primary goal is to maintain high levels of economic growth and human development while nurturing a cohesive society and sustaining the environment for future generations.
Steel and steel-based products are present everywhere in modern life, generating great opportunities as well as huge challenges and responsibilities for steel companies. Steel has the potential to be one of the most sustainable materials on Earth; it is flexible and strong and can be recycled infinitely, ensuring that innovation in steel production will continue to be vital to global sustainability. Increasing the energy efficiency and reducing the emissions of steel production remains a challenge, however, one that must be met and overcome for steel to truly live up to its sustainability potential.
Qatar Steel understands these challenges and opportunities, and is committed to meeting the demands of its customers in the most sustainable way possible. We are focused on constantly improving our business sustainability, including our wider impact on the communities, environments, and economies in which we operate. Our sustainability management efforts concentrate on increasing efficiency in the use of natural resources, reducing and recycling waste, protecting and developing our human capital, and supporting a growing business and responsible supply chains. In particular, we are determined to capitalise on great opportunities to contribute to the sustainable development of the State of Qatar, in alignment with QNV 2030 and the National Development Strategy (NDS) 2011–2016. Such opportunities include the need for more sustainable materials for various flagship projects and infrastructure, such as the Qatar 2022 Football World Cup.
Qatar Steel's sustainability management aims to identify those areas of greatest importance to its stakeholders. It is imperative that we add value to each of these areas in a balanced and sustained manner, optimising the value generated by our sustainability efforts. In this part of the website we present our management approach to sustainability and how it is integrated into our corporate strategy. In addition, we present the particular sustainability issues that are of highest importance to our business and to our stakeholders, which, in alignment with our sustainability framework, provide the backbone for our approach to sustainability reporting.
Integration of sustainability in Qatar Steel Corporate Strategy
Qatar Steel's theme-based Corporate Strategy Map for the period 2012–2014 provides the company with objectives and targets that will allow it to continue competing in local and international markets. The Map contains corporate objectives under each of five strategic themes: Integrated Business Portfolio, Market Pioneer, Operational Excellence, High Performing Organisation, and Commitment to QNV 2030.
As part of our sustainability management programme we have also made it a priority to ensure that sustainability is included in our corporate strategy and daily operations. We have conducted a review of our Corporate Strategy Map to address material sustainability issues for our business. The review guarantees that these issues are prioritised and managed by every department.
Sustainability is integral to our Business Strategy, as it both feeds from and influences our sustainability management programme. This is demonstrated through the wider stakeholder input that has gone into the formulation of the Corporate Strategy Map, and also through the coverage of key operational areas which are crucial for Qatar Steel's sustainability. Such areas include our pioneering of new products and our achievement of operational excellence. The Strategy Map translates our stakeholder expectations into corporate objectives, which are then tracked and managed through a set of key performance indicators (KPIs). These indicators are then integrated into a Balanced Scorecard at personal, department, division, and corporate levels, allowing the entire organisation to align with our Corporate Strategy Map.