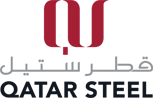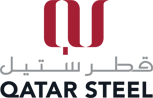 Efficient Use of Natural Resources
Material Consumption
Qatar Steel uses different materials in its operations, according to the needs of various development projects. Our materials consumption has a significant impact on the environment, primarily in the forms of mining and production; we therefore work constantly to reduce all such impacts. Qatar Steel is proud to confirm that none of its production utilises the burning of coal, a critical achievement that significantly reduces the company's negative environmental footprint.
The iron ore used for our production is sourced from reputable companies located in different parts of the world, all of which are ISO14001Environmental Management System certified. Insisting on this certification increases the likelihood that our source companies prioritise low-harm environmental objectives and have processes in place to achieve those objectives.
Materials Used
2011
2012
2013
2014
Raw materials for operations (mt)
3,686,088
3,990,908
3,940,837
6,580,502
Operation Gases
Natural gas (NM3)
698,084,208
771,962,522
758,735,391
806,035,444
Oxygen (NM3)
59,743,104
66,608,837
76,965,439
117,285,034
Nitrogen (NM3)
6,373,635
5,800,526
8,733,544
13,055,236
Compressed Air (NM3)
147,198,503
159,560,203
175,912,059
207,874,716
Argon (NM3)
241,890
250,420
265,857
387,487
Utility and Maintenance Material (kg)
354,360
399,808
443,468
663,940
Utility and Maintenance Material (litres)
429,145
320,936
362,492
354,001
Use of recycled materials and waste from other companies
In response to the increased demand on our planet's limited natural resources, global industry is moving away from the 'take-usedispose' model of consumption. Instead, a more circular approach is being embraced, one in which as little as possible is wasted and as much as possible is recycled or reused.As a responsible member of our industry, we continue to explore ways to reusescrap steel as input material whenever possible, capitalising on steel's infinite recyclability. However, we are determined not to compromise the quality of Our Main Products while undertaking such explorations. In addition,as explained in the insert below, we continue to explore ways to reuse the waste of other companies as inputs in our manufacturing processes.
Operating Responsibly – Reusing Scrap as Input Material
Qatar Steel works diligently to collect scrap from local markets and to recycle all scrap generated from its operations. In 2014, 358,475 mt of total scrap was consumed in our operations, of which 253,836 mt was purchased from local markets. Qatar Steel recycles nearly 100% of all of its scrap generated in the State of Qatar instead of sending it to landfills. By so doing, Qatar Steel reaffirms its commitment to improving the environmental sustainability of Qatar.
10.9% of all input steel came from recycled scrap
Percentage of scrap from total steel input

In 2014, 10.9% of our total steel input was scrap metal, a decrease of 2.2% compared to 2013. This was due to a decrease in the availability of scrap for reuse in the local market accompanied by an increase in the price of scrap.
Sustainability in action: recycling synergy among Neighbouring Companies

In 2013, Qatar Petroleum initiated a synergy alliance between Qatar Steeland Qatalum, in the form of a programme for recycling Qatalum's carbon waste atQatar Steel furnaces. After this successful collaboration, Qatar Steel began to contact other 'Neighbouring Companies'—Qatar Petroleum Refinery Waste Management, Q-Chem, QAFCO, and Qatar gas — to study the feasibility of recycling their waste. This produced a list of waste material from Neighbouring Companies which may be feasibly recycled at Qatar Steel furnaces, as follows:
| Company name | Waste Materials |
| --- | --- |
| Qatar Petroleum | Activated carbon, refinery filter bags, steel scrap |
| Q-Chem | Activated carbon, palladium catalysts, alumina catalysts(used as constables), steel scrap |
| QAFCO | Activated carbon, iron oxide bed catalysts, ammonia HTS catalysts, steel scrap |
| Qatargas | Activated carbon, steel scrap |
Following the feasibility study and resulting materials list, we reached a mutual agreement with Qatar Gas, QAFCO, Q-Chem and QP Refinery Waste Management Company, enabling us to obtain their waste products for recycling at Qatar Steel. This process has created a number of benefits:
A substantial decrease in the amount of waste previously earmarked for disposal by Neighbouring Companies.
Reduction of the environmental impact associated with such disposal.
Savings for partner companies, as Qatar Steel recovers the waste free of cost.
Lowered production costs for Qatar Steel, as the company obtains significant amounts of input at minimal cost (paying only to recover waste from neighbouring sites).
Overall, we believe our synergy efforts in this regard serve as a leading example of how an environmentally efficient multicompany lifecycle can work to achieve the economic development and environmental protection pillars of the QNV 2030.
Water Consumption

Qatar Steel uses seawater in its production operations as well as freshwater in its offices. Seawater is used as non-contact cooling and is then returned to the sea.
In 2014, Qatar Steel's fresh water consumption increased by 10.7%, in line with the company's increase in production and sales.
Biodiversity
Qatar Steel's area of operations is not considered to have high biodiversity value. No species from the International Union for Conservation of Nature(IUCN) Red List have habitats in the area, and national conservation policies do not apply to Qatar Steel's facilities. The Species' Biological Taxonomy and Conservation States Plan is also inapplicable to Qatar Steel. In accordance with new guidelines from the MoE, we have developed a plan to halt the discharging of blow-down water (wastewater from DR1 and DR2) to the sea.Presently, our blow-down water is partially recycled and used in the following applications:
EAF3 Spray Water system within EAF3 Fume Treatment Plant
EAF3, EAF4, & EAF5 Slag Quenching Wastewater Spray System
New Briquetting Plant, under construction
EAF5 Quenching tower within EAF5 Fume Treatment Plant
Plans for our remaining unutilised wastewater have already been considered by our 'ZERO LIQUID DISCHARGE' project, which is expected to be implemented by the end of 2016.