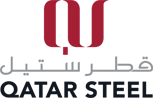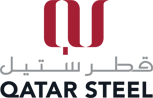 Our approach to plant operational efficiency is twofold: we use only the most modern and efficient technology available, and we implement an advanced maintenance system to prevent unplanned interruptions in the production and operational process. Regular assessment of our performance and setting of clear initiatives and targets help to ensure continued operational efficiency.
Qatar Steel Continuous Improvement Team

Under the current competitive market conditions, control of costs through best operating practices and the building of new capabilities is crucial for value creation. As a company with over 35 years of strong credentials, we relentlessly strive to identify and explore new frontiers of operations excellence. This, along with our recognition of the importance of seizing and adapting to opportunities, is one of the pillars of our corporate strategy. With the help of external consultants, we identified in 2014 a number of areas ripe for cost optimisation and improvements, representing savings in excess of 200 million QR. By the end of the year, 26 million QR of savings had already been realised. Attaining other cost savings is a challenging task, as many such opportunities lie at the interface between divisions and functions. Therefore, Qatar Steel is launching a Continuous Improvement Team, designed to find new ways to improve company operations and drive production efficiency in a cost-efficient manner.
In 2014, Qatar Steel implemented several improvement and modification projects at different plants. The goal of the projects was to improve productivity, enhance process control and plant safety, and stabilise product quality. These operational efficiency projects included, among others:
Beginning production in our new Electric Arc Furnace (EAF5).
Conducting modifications of one of our steel casting machines, resulting in cost reduction, enhanced safety of operations, and a better employee working environment.
Replacement of new burner lines, resulting in productivity improvements and easier process control at the Direct Reduction Plant (DR).
Updating Our Plant with Best-in-class Technologies – EAF5

In 2014, Qatar Steel began operations in its fifth Electric Arc Furnace (EAF5). This represented a milestone in our ongoing efforts to seek new means and technologies to achieve efficiency in our production, while meeting the increased demand for Our Main Products. EAF5 increases our steel production capacity by an additional 1.04 million tonnes per annum.
EAF5 was constructed using modern technology, and is fully automated. It utilises an innovative combination of electrical and chemical energy, resulting in minimal energy consumption, and its furnace is equipped with an efficient fume-extraction system that makes it more environmentally friendly. In order to decrease heat and physical load, the furnace is also equipped with a robotic gunning machine for refractory hot repair in addition to an automatic temperature measurement and sampling device.
EAF5 is considered to be one of the most energy-efficient electric arc furnaces in the world. It consumes approximately 540 kWh for each tonne of steel produced. This represents huge efficiency gains for Qatar Steel, as EAF5 has replaced EAF1 and EAF2, each of which consumed around 700 kWh per tonne of production.
Qatar Steel Maintenance has made a paradigm shift, from time-based maintenance to condition-based maintenance, on most critical assets. This shift has improved identification of operational problems, enhanced the life of equipment, decreased production loss,and improved plant reliability and availability, thereby boosting overall productivity.
Productivity
(tons/Day)
2011
2012
2013
2014
DR productivity
6,677
7,159
7,151
7,521
EAF productivity
6,370
6,693
6,948
9,519
CC productivity
6,092
6,466
6,716
9,093
RM productivity
4,681
4,832
4,967
5,136
In 2014, we managed to increase productivity of our DR and EAF plants, while maintaining acceptable levels of productivity from the CC plant.