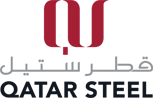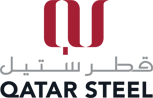 At Qatar Steel, we know that nothing pays better dividends to our company, stakeholders, and productivity than providing a safe and secure work environment for our personnel. We are determined to investigate every possible opportunity to increase the safety of our employees and contractors. Nevertheless, we face continued challenges in creating a working environment that is totally free from harm. Qatar Steel has a strict commitment to zero incidents in its operations, and the company continues to work towards that goal.
Qatar Steel places great emphasis on the health and safety of its employees and contractors. It has taken strict measures to ensure that both have adequate knowledge of potential work hazards and behaviours. These measures require us to work on three different fronts: 1) creating clear company protocols and procedures to ensure staff and contractor safety as well as maintenance of safety and performance standards at the plant; 2)continuous strengthening of technical and operational integrity in identifying risk areas; and 3) building greater safety capacity and improving the safety behaviours of our employees and contractors.
Qatar Steel has a well-established Safety Management System in place, and in 2014 the company achieved OHSAS 18001:2007 Certification.
to ensure safe working conditions for all Qatar Steel employees, safety and environmental site inspections are regularly conducted by HSE officials throughout all operating facilities. Complementing these inspections are our HSE motivation awards, which acknowledge outstanding HSE behaviours and conditions. HSE motivation awards at Qatar Steel include:
Quarterly and yearly near-miss reporting awards (cash and certificate).
Yearly 'No Lost-Time Accident (LTA)' awards (cash and trophies).
Housekeeping awards.
Safety Slogan Competition Awards (cash).
Safety and environment poster competition awards (cash).
Yearly safety performance awards (cash and trophies).
Internal auditors motivation awards (cash).
Safety committee and representatives appreciation awards.
Employee Safety
In our quest to fully engage our employees in our corporate HSE efforts,we have continued to rely on our HSE Committee as our main tool for communicating with our 53 representatives from different departments. The HSE committee is responsible for:
Promoting and communicating safety issues to increase safety awareness among employees.
Reviewing workplace safety inspections.
Reviewing accident and injury reports.
Promoting plant safety activities.
Providing training on specific business activities.
Identifying workplace hazards and instructing employees in the performance of effective accident investigation.
Forecasting possible accidents and taking precautions to avoid them.
Reviewing safety proposals with top management.
We believe that measuring performance is the first step to enhancing performance. This view led us to install an Online Incident Tracking System in 2014. Using this system, our HSE Department will be better able to track and record incidents that occur in our facilities in a real-time manner,thereby ensuring faster response times.
Online Incident Tracking System

Qatar Steel's incident tracking system is an application used to track incidents across all its plants. The system's development resulted from an initiative begun by our Health, Safety, and Environment (HSE) department,designed for the improvement of plant processes and the greatest possible avoidance of industrial accidents.
The Incident Tracking System user guide describes the external behaviour associated with the system. The document details the stages of an incident lifecycle, from its reporting to closure, and will help end-users to better understand the system.
Qatar Steel also ensures that its employees and contractors receive constant training and updating on the latest safety policies and procedures. This training guarantees that our workers are well equipped to efficiently combat any safety hazards they may encounter. In 2014, we conducted the following safety trainings:
Induction training for VIPs and visitors – training was conducted for 400 visitors.
Refresher training for existing Qatar Steel employees – training was conducted for 700 employees.
OHSAS 18001:2007 training.
Safety risk assessment training.
Radiation training.
HSE Day 2014

Qatar Steel celebrated HSE Day with its employees and contractors at its plant in Mesaieed Industrial City. 500 participants were in attendance, including Qatar Steel employees and representatives from 15 contractor companies. The event featured several presentations and training, including:
Defensive driving skills, tyre safety, & drunken driving demonstration presented by Mr. Salim Sainulabdheen, driving Instructor from Karwa
Road & traffic safety presented by Colonel Mahmood from the Traffic Police
Fire and fire-fighting tips
Heat stress and life-saving tips
First aid and Cardiopulmonary Resuscitation (CPR) tips and training
Security controls
The event also included a health assessment for contractors' employees, conducted by the Red Crescent staff, which included check-ups on BMI, blood sugar, and blood pressure.
Safety Performance – Employees
2011
2012
2013
2014
Fatalities
0
0
0
1
Lost-Time Injuries Frequency (LTIF)
2.7
0.5
0.9
2.2
total Recordable Cases Frequency (TRCF)
20.0
14.8
10.2
11.0
In 2014, we were shocked and saddened to experience a fatality among our staff. We have carried out an extensive review into the causes of the fatality, and we have implemented a range of measures to guarantee that the situation does not happen again. In addition, our 2014 Lost-Time Injuries Frequency (LTIF) rate, which measures the total number of injuries occurring in one year per one million employee working hours, increased by more than double. This increase is mainly attributable to employee misconduct during work processes. Qatar Steel aims to initiate a programme to enhance behavioural safety procedures in 2015, which was postponed from 2014.
Contractor Safety
At Qatar Steel, we hold ourselves accountable for the safety of our contractors, whom we hire for low-risk support services such as cleaning,catering, security, and maintenance. We have been proactive in mitigating health risks posed to such contractors by increasing training requirements,incorporating new safety technologies and equipment, and implementing additional procedures. Our efforts begin by limiting our hires to contractors who boast good safety performance, and who hold strict safety management systems, which we ensure through the pre-qualification stage of Qatar Steel's contractor screening. We continue our efforts by providing high levels of safety precautions to contractors. In order to address potential safety threats, Qatar Steel will continue to work with its contractors to enhance their safety performance and data-gathering.
Safety Performance – Contractors
2011
2012
2013
2014
Fatalities
0
1
0
0
Lost-Time Injuries Frequency (LTIF)
N/A
2.32
0.62
N/A
total Recordable Cases Frequency (TRCF)
N/A
N/A
1.6
N/A
In 2015 Qatar Steel plans to initiate a programme to enhance behavioural safety procedures with contractors.
Emergency Response Preparedness
We maintain a tight focus on fire safety, and we constantly search for ways to strengthen our fire safety procedures. to ensure the best emergency preparedness, we:
increased the frequency of emergency drills in 2014 (including night drills and surprise drills),
hired Red Crescent Paramedics,
increased the number of Red Crescent fleets for emergency response(to compensate for increases in manpower and infrastructure), and
adopted the Fire Marshal Concept.
Qatar Steel maintains plans for preventing, reducing, controlling, or otherwise mitigating emergencies. We also promote fire preparedness by improved training and by introducing new, improvised fire-fighting equipment. to reduce our overall risk of fire, we conducted several trainings and awareness sessions for our employees and contractors in 2014,including: induction training, do's and don'ts during emergencies, and job-related contractor safety training. Training priority was given to measures which are crucial to the safety of our employees and the protection of their livelihood, including prevention, detection, and quick response to potential fires.
Type of Drill Date of Drill
Rescue Drill for accidents with serious injuries and fatalities
2/1/2014
Fire in Dust Collection System
4/2/2014
Fire & Rescue Drill
7/3/2014
Rescue Drill
12/3/2014
Fire Drill
8/4/2014
Evacuation Drill
29/4/2014
Gas Leak and Fire
28/5/2014
Rescue Drill
17/6/2014
Radiation Drill
21/9/2014
Fire in Electrical Installation
30/9/2014
Chemical Spill
14/10/2014
Tabletop exercise with MIC (Fire in Warehouse)
16/10/2014
Fire & Rescue Drill
26/11/2014